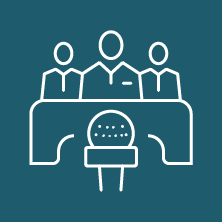 EMA confirms X-Act platform offers unmatched breadth of prescriptive and predictive analytics, calling it "a step beyond BI, big data, AIOps, and other IT analytic investments"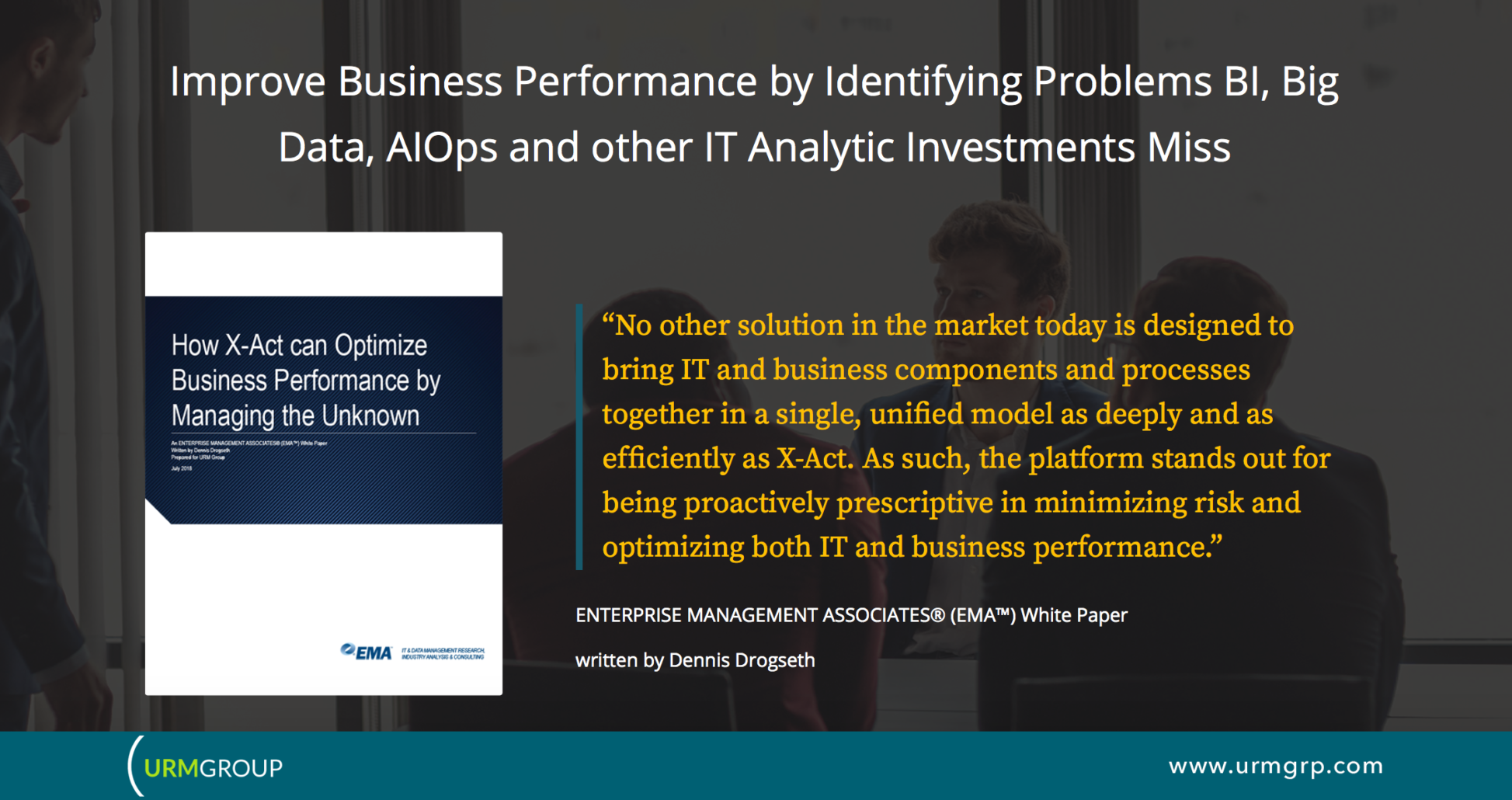 Universal Risk Management Group (URM GROUP), today announced a new report from top market research firm Enterprise Management Associates (EMA), which praises the predictive insights and correctional guidance offered by URM GROUP's X-Act® platform as "a step beyond business intelligence (BI), big data, AIOps, and other IT analytic investments."
EMA has labeled this new category of capabilities "Transformational Analytics," reporting that the sophisticated algorithms used in X-Act place it in an advantaged position vis-à-vis other, more operations-centric analytic tools that typically rely more on statistics.
Download ENTERPRISE MANAGEMENT ASSOCIATES® (EMA™) White Paper, How X-Act can Optimize Business Performance by Managing the Unknown at https://urmgrp.com/portfolio-item/ema-urm-xact/.
Dennis Drogseth, Vice President of Research at Enterprise Management Associates (EMA) noted, "EMA interviews and market research confirmed that no other solution in the market today is designed to bring IT and business components and processes together in a single, unified model as deeply and as efficiently as X-Act. As such, the platform stands out for being proactively prescriptive in minimizing risk and optimizing both IT and business performance."
What Customers are Saying about X-Act
"I do not believe that there is any other solution in the market that offers a single consistent model for business processes and the application/infrastructure when you seek to optimize both effectively. Only X-Act does that, and it does so with unique levels of accuracy," Head of Infrastructure Operations at a global Financial Services Company said.
"X-Act tells you where the problems are, where they are likely to materialize in the future, and how planned changes on all fronts may affect the outcome one way or another. This makes investments in new resources, if they're needed, a fact-based discussion with a clear business context. Not surprisingly, this is one of the reasons for IT executive enthusiasm." IT Architect, Large European Bank said.
Learn more about X-Act platform at https://urmgrp.com/technology/.
About URM GROUP
URM GROUP provides the technology and services many of the world's most recognizable brands depend on to optimize opportunities and comprehensively control risks across diverse business and IT systems. With patented generative intelligence technology, X-Act® platform provides a revolutionary way to quickly and predictively pinpoint hidden sources of risk within business ecosystems and know which actions should be taken to meet business goals. Leaders across financial services, retail, manufacturing, transportation, healthcare and governments trust X-Act to make informed decisions relating to a wide range of strategic objectives—from digital transformation, cost management, mergers and acquisitions to supply chain management and production performance. For additional information, visit https://urmgrp.com or connect with us on Twitter @URMgroup.
About EMA
Founded in 1996, EMA is a leading industry analyst firm that specializes in providing deep insight across the full spectrum of IT and data management technologies. EMA analysts leverage a unique combination of practical experience, insight into industry best practices, and in-depth knowledge of current and planned vendor solutions to help clients achieve their goals. Learn more about EMA research, analysis, and consulting services for enterprise line of business users, IT professionals and IT vendors at http://www.enterprisemanagement.com.
https://urmgrp.com/wp-content/uploads/icon-press-release.png
222
222
Valerie Driessen
https://urmgrp.com/wp-content/uploads/URMGroup-logo-01.png
Valerie Driessen
2018-10-03 13:01:32
2018-10-03 14:12:46
Top Research Firm Praises URM GROUP for Helping Customers Manage Risk Across Complex Business and IT Ecosystems